NEW
Magix II
MOTORIZED WHEELCHAIR
Specialist in the design and manufacture of medical equipment made in France for over 10 years. Creator of the Magix, the mixed electric wheelchair, obstacle-crossing.
Family business
Dynamic and human, we continue to nurture our family spirit over the years
Product Made in France
All our products are designed and manufactured in our workshops in Alsace
User priority
Research and development around our products is constant to ensure the best technology for our users
Quality and innovation
Because each person is unique, we do our utmost to assist users in their choice
Mobility and autonomy
Our aim is to restore freedom of movement to everyday life
Guarantees and Services
Our products are guaranteed and have an after-sales service
Our mission
Develop your mobility
NEW LIVE's philosophy is to contribute to the autonomy and freedom of people with reduced mobility in order to improve their daily life.
For reasons often related to material inadequacies, many disabled people live in institutions and far from their families.
NEW LIVE was created by Mr. Michel Ohruh who was confronted with the mobility problems of his daughter Megane. Handicapped following an accident and then a failure in the care of an IEM, Mégane lost the ability to walk and the facility to go towards others.
Mégane's thirst for freedom and her needs were the driving force behind the project to design a wheelchair for Mr Orhuh. The wheelchair had to be compact, able to negotiate pavements and at the same time be fun and versatile – in short, Magix.
"The New Live Magix is aptly named, thanks to it I discovered what it is to have legs!

Since its arrival on 8 December 2016 I have never felt unsafe in my movements, I have never wondered whether I would be able to get through here or there, its adaptability to the situation and its crossing capacities have changed everything in my life!

I wouldn't want another wheelchair today for anything in the world!"
"The Magix is compact, not very wide and can be used anywhere, indoors or outdoors! Those 6 wheels make it a wonder. I have gained a lot of independence since I got this electric wheelchair."
"A short note to sum up Alexia's holiday with her super Magix chair.

For the last 20 years we have been going to the campsite on the farm in the Aveyron. With her old wheelchair it was never easy to get around, but this year the Magix has been magical for Alexia.
No skating, moving on all the paths, nothing stopped her. She was super happy during the evenings, she would get up to see everything that was going on.

Finally, a successful holiday thanks to you, thank you for your commitment."
"A chair that can be adapted to fit into an estate car or even a family car. Makes life easier for a carer! "
Latest news from NEW LIVE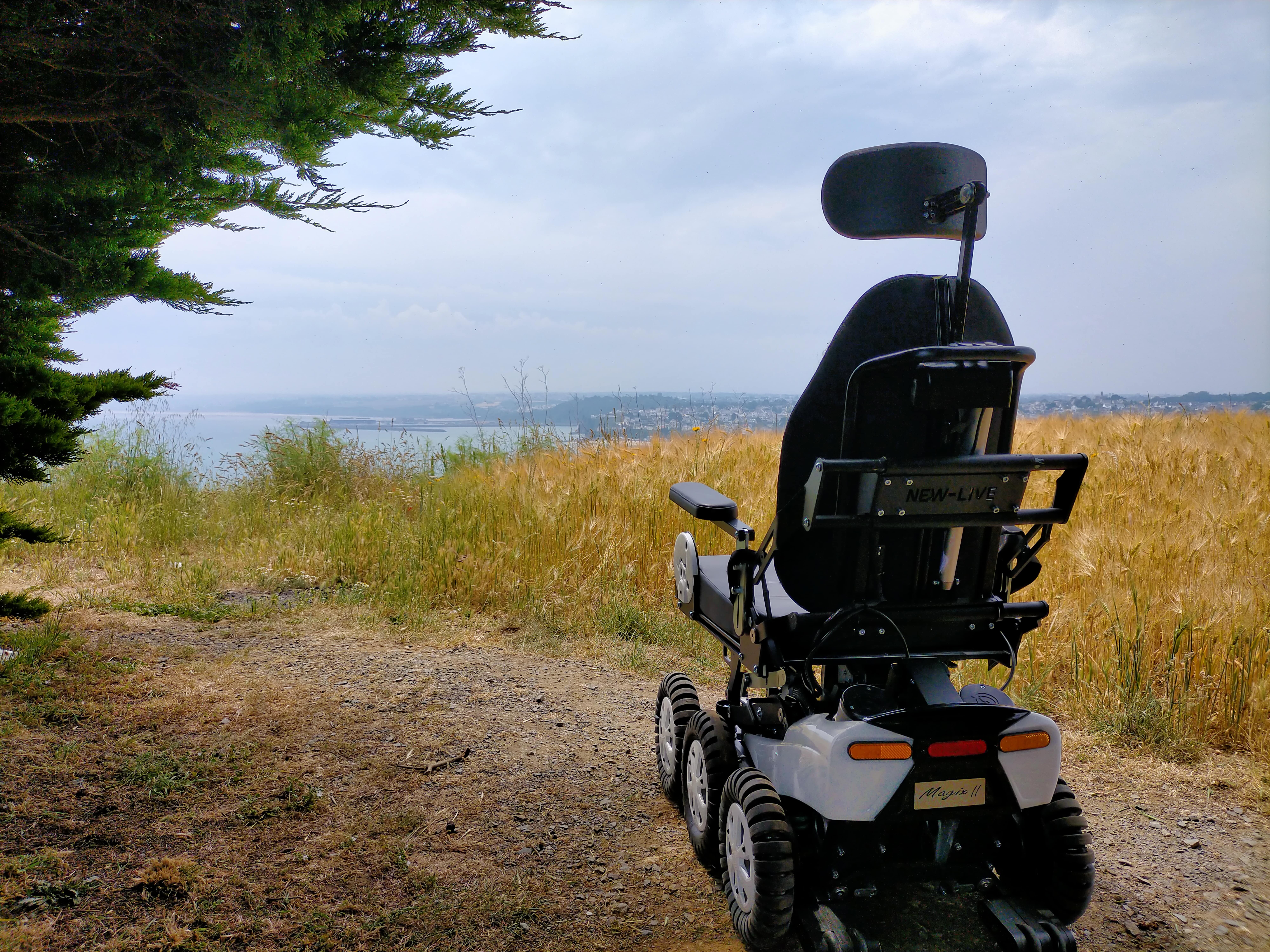 After an intense beginning of the year, the New Live team will be on vacation from July 12th to August 2nd 2021. The opportunity to recharge the batteries to return in August in great shape!
During this period, a permanence for the emergencies SAV will be set up and the tests of Magix II continue subject to availability.
read more
New at New Live Promises are made, promises are kept, and the new New Live products arrive in June. After more than 1100 units delivered since the beginning of its marketing, the Magix leaves its place to the Magix II ! Many of you have asked us questions...
read more
No Results Found
The page you requested could not be found. Try refining your search, or use the navigation above to locate the post.